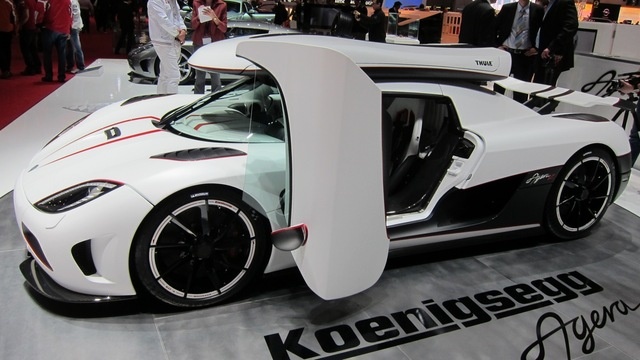 The Agera R is the latest contender in the top speed wars from Swedish car maker Koenigsegg. Armed with an E85 fueled twin turbo 5.0 liter V8, the Agera R makes 1150 horsepower and weighs only 3157 pounds. Since ethanol has about a third less energy density than gasoline, the engine's fuel system flows enough volume to power a 2000 horsepower gasoline engine. Koenigsegg claims that the Agera R's fuel system has the highest capacity of any car being produced. The rear suspension is a newly designed system called Triplex Suspension where a third spring and damper essentially acts as an anti-roll bar connecting the two sides of the suspension. Jethro Bovingdon seems to like the way the new system feels saying it doesn't feel scary like the old CCX that famously went off course and ate a cone on the Top Gear test track.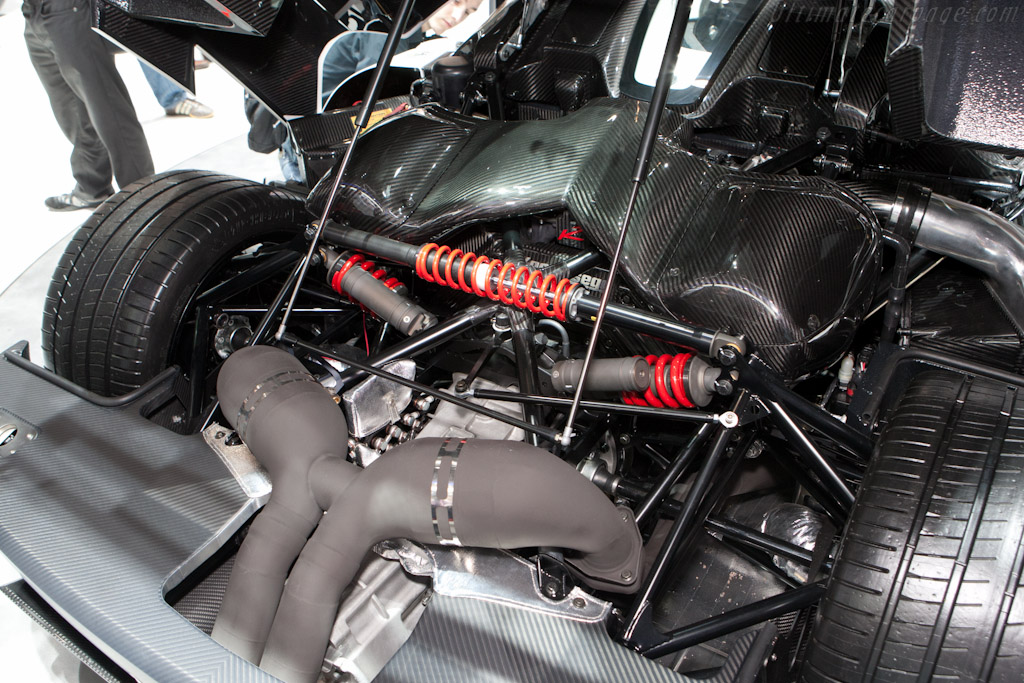 Other unique features include hollow spoke one-piece carbon fiber wheels and an active rear wing that is activated purely by air speed (there's a good shot of it in the video). The car's targa top is designed to be stowed in the front luggage compartment as a slight nod towards practicality. The first Agera R ever built also had a custom roof mounted cargo bin made in conjunction with Swedish bike rack maker Thule. The owner of the first Agera R chose a white color scheme in order to have the car look more like the Speed Racer Mach 5. There's a shot of this car featured at the Geneva Auto Show at the top of the page.
Car and Driver's European correspondent, Jethro Bovingdon, takes the Agera R for a spin around a race track next to the Koenigsegg factory before blasting it down Koenigsegg's runway. The Agera R is theoretically capable of a top speed of 273 mph which would smash the Bugatti Veyron's current record. We'll have to wait for official record attempt to see if Koenigsegg can hold true to their claims.
Sources:
CAR and DRIVER
on YouTube and
Koenigsegg