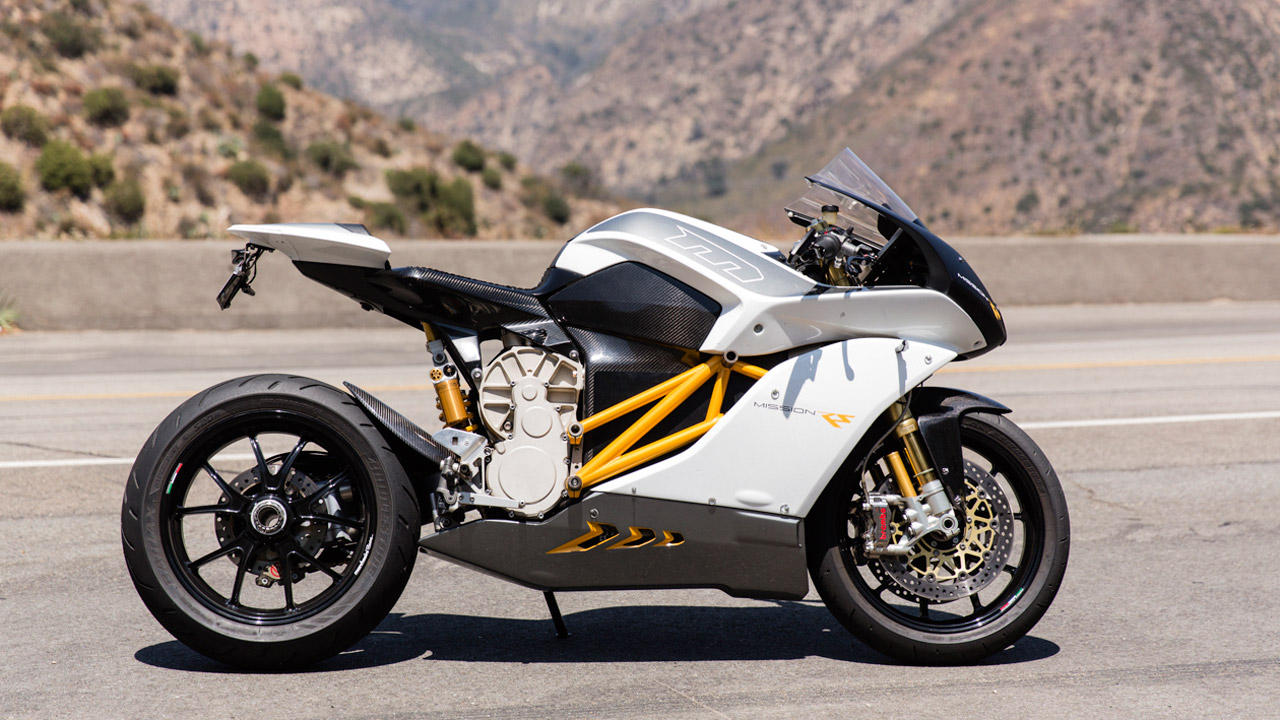 The prototype for the Mission RS first appeared 2 years ago as the Mission Motors Mission R. Since then, the company has changed names and turned the prototype into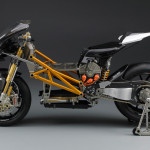 a production bike. I would say that the Mission RS is the two wheel equivalent of the Tesla Model S. What I mean by that is the Mission RS offers equivalent performance of an internal combustion powered sport bike without compromise. The performance is good straight up, not just when compared to other electric powered motorcycles. Mission spec'ed the same Ohlins NX30 fork, Ohlins TTX36 shock, Brembo brakes and Marchesini forged wheels as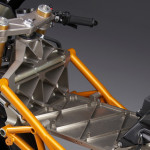 Ducati's 1199 Panigale R. Weight is minimized by having all of the parts of the frame be stressed structural members. Power is provided by a 120 kilowatt 3-phase AC motor which puts down 160 horsepower and and 130 foot-pounds of torque to the rear wheel through a single gear ratio. A modular, passively cooled battery pack lives in the center of the frame and is available up to a 17 kilowatt-hour capacity. To put that into perspective, the Mission RS's battery capacity is between the Chevy Volt and Nissan Leaf. The result is a real world range of 140 miles and a top speed of 150 mph (not at the same time). Jay Leno got to take the bike out for some street impressions:
And here's somebody with more racing chops taking it around the Wilzig Racing Manor:

Mission Motorcycles x Wilzig Racing Manor from Mission Motorcycles on Vimeo.
Sources: Jay Leno's Garage on YouTube, Mission Motorcycles and RideApart